Supply chain problems continue to weigh on leisure vehicle production in June
In June, new registration figures for motor caravans and caravans fell again. The production and delivery of new vehicles is significantly delayed due to missing components, materials and vehicle chassis. With 9,132 units, about 30 percent fewer vehicles were newly registered than in the same month last year. In the first half of the year, the industry recorded a total of 55,202 new registrations in Germany. This is the second best result in the industry's history for this period.

Caravan production slumps
Until May, caravan production had still shown a significant increase, but a lack of components significantly aggravated the situation in production towards the summer. Despite continued high demand, only 2,581 new caravans were registered in June. This translates into a decrease of 24.9 percent compared to June of the previous year. Thus, with 14,217 new registrations for the first six months, caravans are at the previous year's level (+0.8 percent).
Motor caravans still in the red due to lack of chassis
Since last summer, the motor caravan sector has been hit hard by the shortage of components and vehicle chassis. The shortage of vehicle chassis in particular is causing breakdowns and delays in the production and delivery of new motor caravans. As a result, the division's June sales of 6,551 units were down 31.8 percent from the previous year's record. Despite all the problems, 40,903 new vehicles were registered in the first half of the year, down 15.9 per cent on the record figure from 2021, but still above the figures from 2020.
Newly registered leisure vehicles in Germany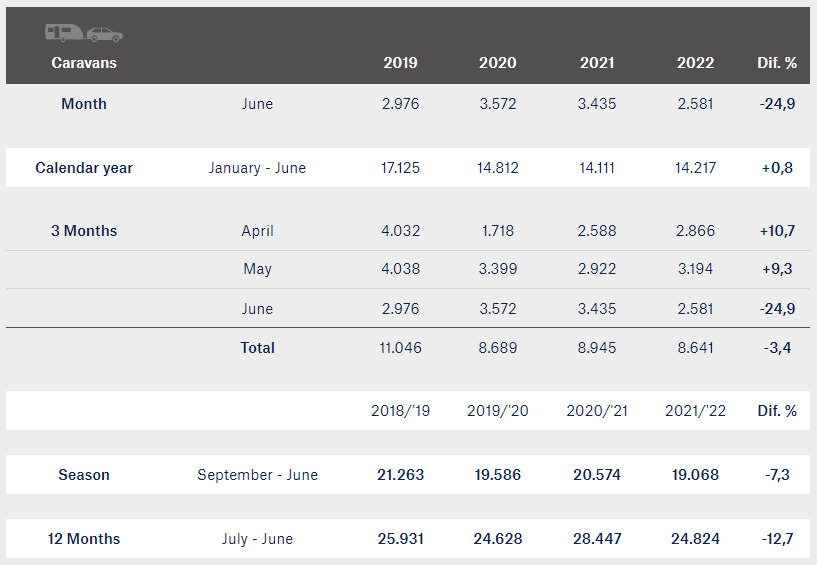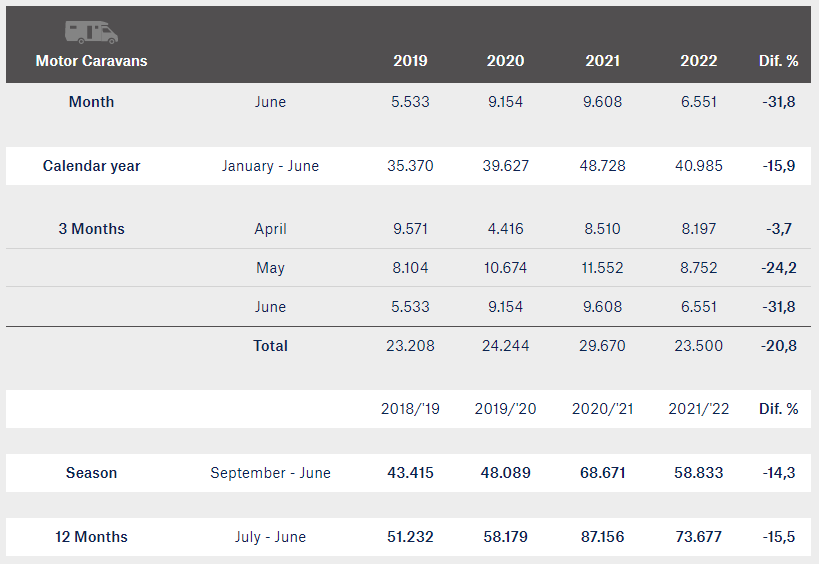 Source: CIVD.DE