AIC Joins Hands with Seabrige to Organize a Special Motorhome Tour across the Silk Road to China
-20. April – 25. June 2017
-Ten weeks - 15,000 kilometers
-Düsseldorf – Beijing Motorhome Tour across the Silk Road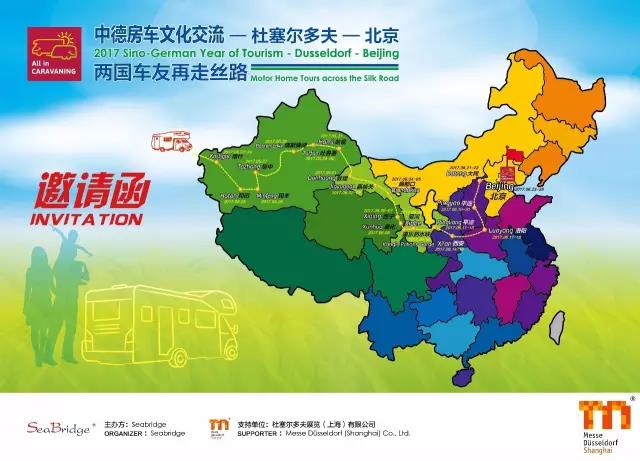 In recent years, the infrastructure of the caravans has much positive development in China. New campgrounds have mushroomed all over the country. A fast growing caravan industry has emerged here.

The year of 2017 is the 45th anniversary of diplomatic relations between China and Germany, and numerous development opportunities could arise in both business and tourism areas.

As mixed parentage of half-German, AIC will also dedicate to organize more exchange activities and visiting events between Chinese and German caravan fans whereby more collaboration will be promoted.

Therefore, Messe Düsseldorf (Shanghai) Co., Ltd., organizer of AIC, has invited the German motor tours planning company Seabrige to organize a special caravaning delegation, touring from Düsseldorf to Beijing across the famous Silk Road from April 2017, which will be headed by Senior German RV traveler Mr. Kostya Abert. The whole journey takes more than 60 days, covering 15,000 kilometers by way of the beautiful Commonwealth of Independent States (CIS).

On 23 June 2017, caravan fans of China and Germany will meet at AIC 2017, sharing their RV travelling experience and stories onsite.

Overview of the itinerary:


All in CARAVANING 2017, the 6th edition of the leading trade fair for motor homes and caravans in China, will be held on 23-25 June, 2017 at Beijing Exhibition Centre.