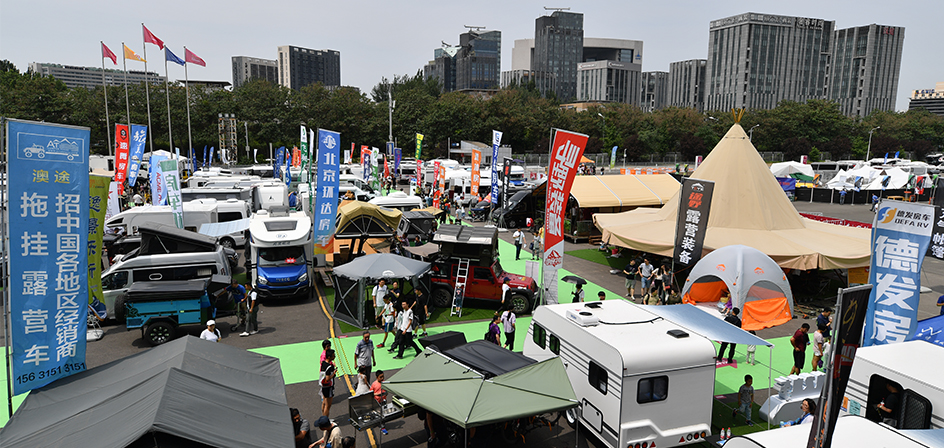 Compass of China Caravaning and Camping Industry!
With the improving consumption capacity of Chinese people and their continuous pursue for high-quality lifestyle, China's caravan vehicle industry saw rapid growth in recently years. As a response to this trend, Messe Düsseldorf (Shanghai) Co., Ltd. launch a brand new exhibition for the Chinese market in 2012: the first All in CARAVANING, tailored to meet the specific needs in China and Asia.

It is the most important indicator for the hot topics in the industry, providing the industry players with reliable information on the global caravan industry innovations and trends, as well as lots of business opportunities. AIC will showcase a wide spectrum of caravanning products, including caravans and mobile homes, accessories, extension components, and campsites from international renowned brands. It will become the perfect international stage for the exhibitors' latest products showcase, and also the most effective trade platform for China's caravan vehicle industry.

The next All in CARAVANING will be held once again in Beijing. In order to promote the overall development of caravaning industry in China, numerous conferences of various industry sectors will be held concurrently. All in CARAVANING is bound to become a benchmark and a big festiva of China's caravaning industry.
From Düsseldorf to Beijing: Empower Your Success via the World Top Platform of the Global Caravan Industry
Organized by Messe Düsseldorf GmbH, the world No.1 international touring car and caravan industry event, CARAVAN SALON DÜSSELDORF was founded in 1962. In the last 50 years, CARAVAN SALON has advanced to the most important event for the European caravanning industry. No other caravanning trade fair offers a similarly high level. The diversity of its product ranges is unsurpassed and the infrastructure at the Düsseldorf Exhibition Centre is optimum.

In the year of 2024, Messe Düsseldorf GmbH will once again extend fully support the AIC Show as its international supporter, dedicated to introducing expertise, experience and insights from the world's premier trade platform to China to empower the exhibitors and visitors to explore business opportunities for new products and services of success.
Organizers
International Supporters
www.messe-duesseldorf.com

Messe Düsseldorf GmbH is a leading international trade fair partner and provider of event-specific exhibitor and visitor services in the fields of Materials and Technologies, Automation and Polytechnics, Packaging and Processing, Print Media & Communication, Medicine and Health, Trade and Services, Fashion, Leisure, Wellness and Cosmetics, Trade Fairs for Other Markets.

Founded in 1947, Messe Düsseldorf GmbH currently has a workforce of around 1411.24 of around 50 fair events staged in Dusseldorf represent the No.1 in their sector. The international network behind the Messe Düsseldorf group of companies spans 127 countries and comprises 68 foreign representatives, 12 direct shareholdings and subsidiaries. The group can draw on 60 yeas'experience in organizing foreign trade fairs, wish a track record of over 5,000 events staged worldwide.