CARAVAN SALON DÜSSELDORF 2015: New Logo, New Hall Plan, New Development
With its 192,000 visitors and a large quantity of new products in several areas, CARAVAN SALON 2014 proved to be extremely successful.
For better development, the organizer MESSE DÜSSELDORF GmbH positively made changes to adapt to the changing market demands. Recently, CARAVAN SALON has officially launched a new logo with a plain design to reflect the perfect blend of RV travelling with nature and the environment.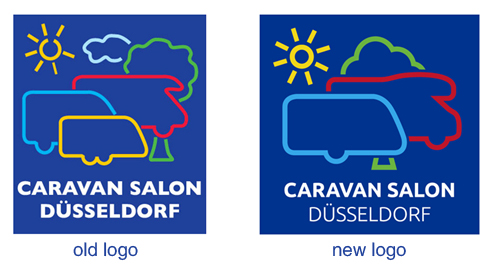 Meanwhile, in order to fill the increased space requirements for 2015, MESSE DÜSSELDORF GmbH has agreed with the German caravanning industry association (Caravaning Industrie Verband e.V. (CIVD)) to make design changes in the positioning of individual product sectors. Please therefore find enclosed the amended hall plans for CARAVAN SALON 2015. The most important changes are as follows:
Panel-type vans will be in the larger Hall 15

The tourism sector and direct selling area will each have their own hall (Hall 7.0 and Hall 5 respectively)

TourNatur will move to the neighbouring Hall 4, thus providing an interrelated sales area with a greater range of products on the themes of hiking and trekking.
the Organizer has started the plans for the show based on the above and are planning to send you your stand offer mid-April 2015.
For more information, please visit: www.caravan-salon.com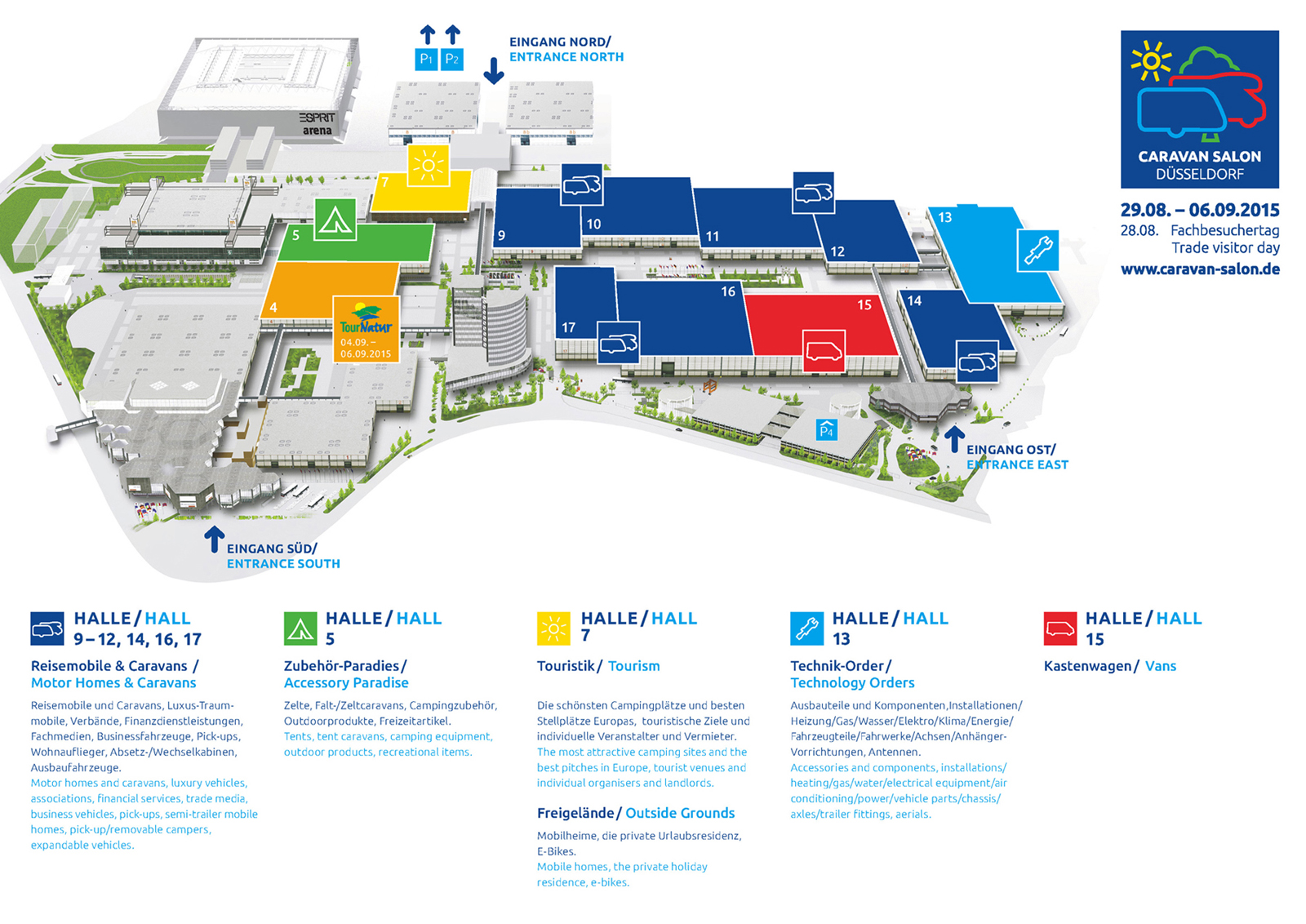 Click to view the large picture