CRVA Delegation Tour to Chinese Caravan Enterprises and Campgrounds
The three-day exhibition All in CARAVANING 2014 concluded with resounding success in Beijing Exhibition Centre on June 29th, 2014. As an international supporter of the event, Caravan, RV & Accommodation Industry of Australia (CRVA) was also present in Beijing at the exhibition to bring All in CARAVANING 2014 in close contact with the latest cutting-edge industry information. Meanwhile, this visit also offered CRVA a great opportunity to explore the Chinese caravan and campground business in search of potential cooperation.

On June 30th, accompanied by Mr. Tetris Zhang, Project Manager of Messe Düsseldorf (Shanghai) Co., Ltd, the CRVA delegation which consists of Mr. Michael Ritzau from Australian Adventure Caravans, Mr. Ron Chapman, CEO of Caravanning Queensland and Mr. John Cochrane, CEO of John Cochrane Advertising paid a visit to Beijing North Vehicle Group Corporation and Yutong Bus Co. ,Ltd Special Vehicle Branch. Despite the gap in R&D and manufacturing capabilities as compared to developed markets, Chinese caravan companies have nonetheless a strong driving force that forges ahead with steady growth in this emerging market, narrowing the technological gap as a promising result. All of which left profound impression on the CRVA delegation, who later expressed keen interests in working with the Chinese industry players.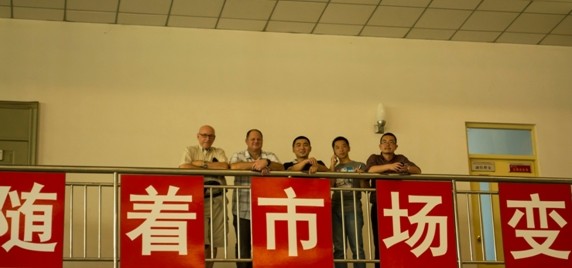 On the same day, Mr. Roymond Harry Bristow, Ms. Yvonne Margaret Bristow and Ms. Danella Rockley from FreeSpIrIt (a CRVA member) visited Beijing International Autocamping Park with Mr. Jay Miao, Assistant Project Manager of Messe Düsseldorf (Shanghai) Co., Ltd. Ms Xiao DU from the International Autocamping Park received them warmly and exchanged views on the topic of future campsite planning. The delegation had a field visit into the campsite, followed by a discussion on different strategies and experiences in managing campgrounds between China and Australia. Later that day, the delegation visited Beijing Garden Expo and was kindly received by Ms. Yan LI, Executive Secretary-General of Beijing Municipal Commission of Tourism Development Auto Camping Branch. Beijing Garden Expo is currently working on a RV park project.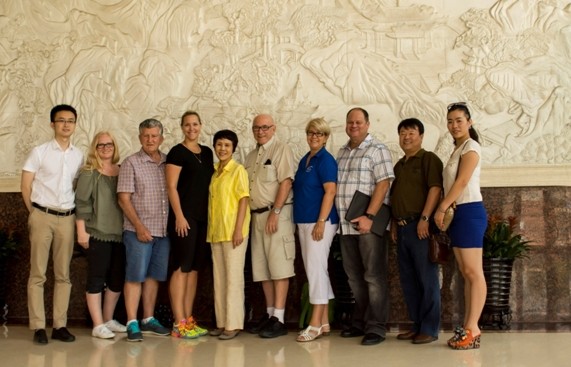 On June 31st, the CRVA delegation visited CTS HK RV Park of Miyun Nanshan (the first RV campsite which fulfils European standards in Beijing) and Longwan Camping Park Beijing (opened in June of 2014). The delegation spoke highly of the rapid campground developments in Beijing and invited Ms. Yan LI to visit the 3rd Recreational Vehicle World Conference and RV campgrounds in Australia. Both sides are interested in getting into further discussions on cooperation during the study tour in Australia.